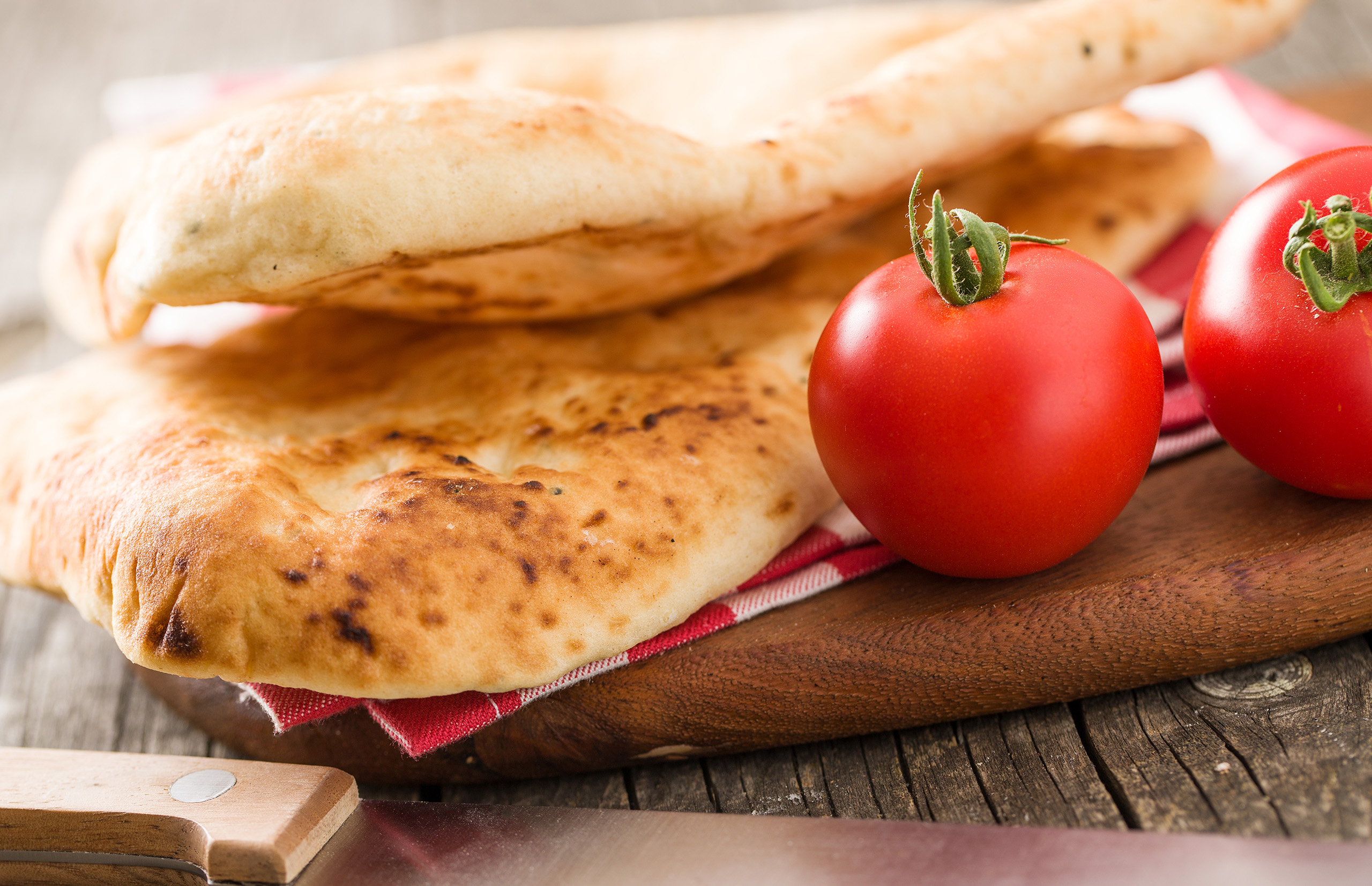 Every cuisine has a few signature dishes that everyone knows and loves, and naan bread is just that when it comes to Indian food. Naan bread is a popular side that complements many delicious Indian dishes, including curries, soups, and kormas. But what exactly is naan, and where did the tradition start out?
Naan Bread
Naan is a white leavened flatbread that is traditionally cooked in a tandoor. By baking the naan in a tandoor, the distinct charred sections and crispy edges are created; Two things that make naan such a well-known and loved addition to Indian cuisine. 
The flavor of naan is traditionally on the mild side, making it a versatile addition to the spicy and flavorful traditional Indian dishes. Rather than slicing the bread, naan is meant to be pulled apart and held in hand for soaking up sauces and curries. 
The History of Naan 
It is believed that the origin of naan dates back to ancient times, where it was first introduced alongside the new cooking method of the tandoor by the Delhi Sultans. During the 1500s, it is recorded that naan was integrated into the breakfasts of many different royals; A tradition that would remain a delicacy for the next two centuries. However, naan would eventually become a food staple that transcended the class system so that everyone could enjoy this crisp yet soft side dish.
Fast forward to the early 1800s, English historian William Tooke brought the recipe and tradition of naan bread to the Western world, where it remains a beloved part of Indian cuisine. Naan is arguably now one of the most integral parts of authentic Indian cuisine around the world, and a must-have at restaurants.  
At India Bistro in Ballard, Washington, we proudly serve several naan bread flavors in our restaurant. Aside from the traditional naan, we also serve: 
Spinach Naan: Leavened bread stuffed with spinach and spices
Peshwari Naan: Leavened bread filled with cherries and nuts
Mint Naan: Leavened bread stuffed with fresh mint
Keema Naan: Leavened bread stuffed with minced lamb and blended with spices and herbs
Garlic Naan: Leavened bread flavored with garlic
Come to India Bistro in Ballard to try one of our many flavors of naan! Now that our county has entered Phase 2, we are proud to announce that our dining room is open once again. We hope to see you soon!