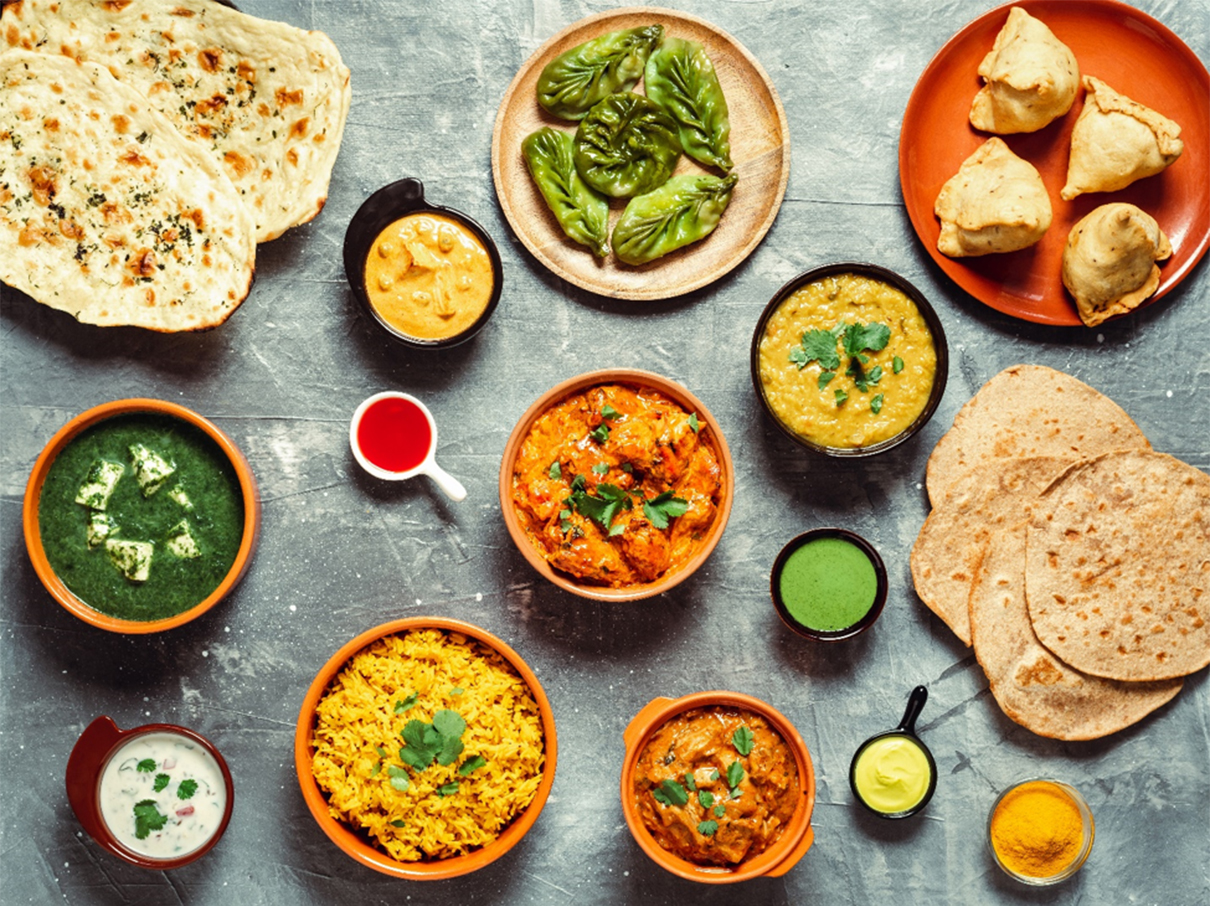 In recent years, vegetarian diets have come to the forefront as a health trend in popular media. As Seattle catches on and begins to seek out healthy and tasty vegetarian dishes, Indian food stands out as the perfect remedy to be both nutritious and delicious. 
Health Benefits of Vegetarian Food
The academic and nutritional literature has been quite clear regarding the health benefits of vegetarian food. According to the American Dietetic Association, "appropriately planned vegetarian diets, including total vegetarian or vegan diets, are healthful, nutritionally adequate, and may provide health benefits in the prevention and treatment of certain diseases." 

This isn't to say that guzzling on soda and eating cheese pizza is the way you're going to create a healthier diet, although that could technically be classified as vegetarian as well. But what it is saying is that by introducing plant-based alternatives like tofu, lentils, and other plant-based foods, you are going to be eating a bigger percentage of food that are high in antioxidants and fiber, leading to improved health. 
History and Popularity of Vegetarian Dishes in India
Ever since antiquity, vegetarian dishes have been a pillar in Indian cuisine. The earliest reference we have to Vegetarianism started in the South Asian region around the seventh century BCE within Hindu scriptures.
Since the primary religion within India, Hinduism promotes a plant-based diet, this means a large amount of the Indian population have this kind of food as a mainstay in their diets. As a matter of fact, India currently holds the largest number of vegetarians in the whole world, with around 400 million people. The fact that there are still so many vegetarians in India, despite the huge uptick in popularity of vegetarian food in the West speaks volumes to how deeply rooted it is within the cultural norms of that country.
Some of Our Favorites
Navratan Korma
A classic mainstay of Indian food is Navratan Korma, which literally means "nine-gem curry" in Hindi. Back in the Mughal era, this dish was popularized for Kings and Queens and other royalty. The dish has mixed vegetables cooked in a mild cream sauce with cashews, nuts, ground spices and crushed cheese, and served with basmati rice.
Mattar Paneer
Another quintessential Indian dish is Mattar Peneer. This means "peas and cheese" in Hindi. Traditionally offered as lunch or dinner, this dish includes fresh homemade cheese with green peas. Cooked in onions, tomatoes and Indian spices, and served with basmati rice.
Malai Kofta
A highly sought after Indian dish, Malia Kofta is accurately translated into "cream and fried dumpling balls" in Hindi. It includes minced paneer (fresh homemade Indian cream cheese) and potato balls stuffed with dried fruits and in a mild cream sauce and served with basmati rice. 
Daal Maharani
Originating from the Punjab region, Daal Maharani, or "buttery lentils" is a staple of Indian vegetarian cuisine. Includes creamed lentils tempered and seasoned in mild spices and clarified butter, and served with basmati rice. 
Aloo Chole
Literally translating into "potato beans", this classic vegetarian Indian dish has also been popularized in other places like Pakistan and Morocco. It includes garbanzo beans cooked with cubes of potatoes, ground onions and spices and is served with basmati rice.
For these vegetarian classics and more, visit us today at our convenient Seattle location.