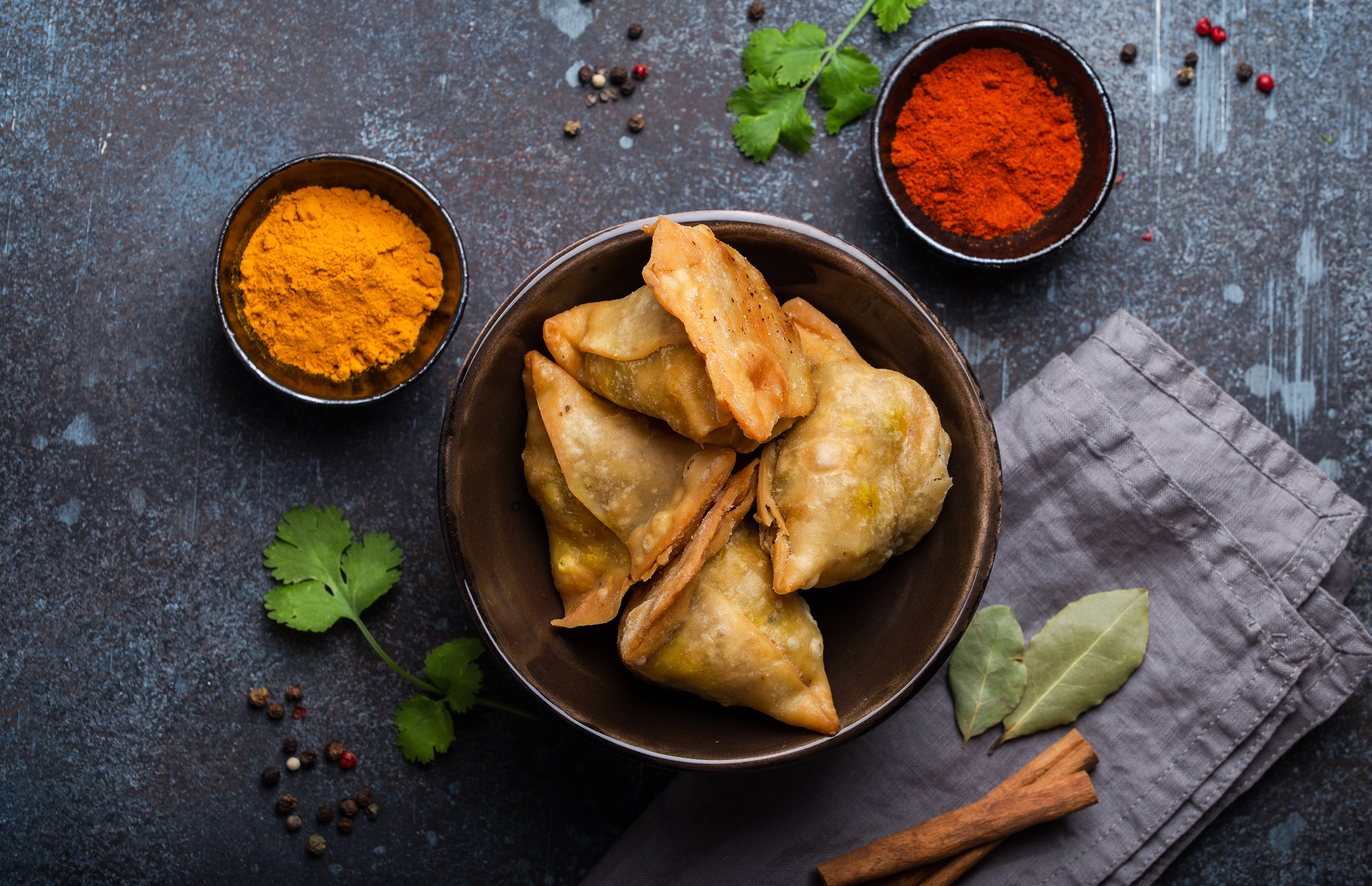 Appetizers are small, shareable plates that can enhance a dining experience and help you figure out what flavors you enjoy most. At India Bistro, we have various authentic Indian food appetizers on our menu, including vegetarian options. Each of our dishes is representative of traditional Indian cuisine using the freshest ingredients that celebrate the rich flavors and spices of Indian food. 
Here are five of the most popular Indian food appetizers from our menu: 
Vegetable Samosas 
At India Bistro, it is essential that we have something for everyone to enjoy on the menu, which is why we have a generous selection of vegetarian options. Our Vegetable Samosas are traditional meatless deep-fried pastry pockets filled with a savory mixture of Indian spiced potatoes and peas.  
Baba Ghanouj
Baba Ghanouj is a popular appetizer made from pureed eggplant. Our Baba Ghanouj is made from fresh eggplant that is smoked in a tandoor, pureed, and mixed with olive oil, garlic, and tahini sauce. We serve this healthy and delicious appetizer with pieces of our homemade naan bread for dipping. 
Curried Mussels
Indian cuisine has a rich history of using seafood in its dishes, especially in the coastal regions. Our Curried Mussels on our appetizer menu consist of mussels cooked with fresh garlic in a ginger curry sauce for a lighter option to start off your meal. 
Onion Bhajji  
When dining with friends and family, it's fun to order a few shareable plates for everyone to try. Our Onion Bhajji consists of onion mixed with lentil flour batter, deep-fried for the perfect appetizer to share around the table. 
Aleppo Fried Prawns
If you're looking for something on the spicier side, give our Aleppo Fried Prawns a try! We marinate fresh prawns with zesty chili flakes in rice flour and then deep fry them to crunchy perfection. We serve our Aleppo Fried Prawns with a spicy mango sauce for dipping. For the best Indian food in the Seattle area, dine with us at India Bistro Ballard! Since 1998, we have been a local hotspot for delicious and authentic Indian food in Seattle, Washington. Each of our dishes is made the traditional way with the utmost attention to detail, including flavors and spices that make for a truly delightful experience for all of the senses. Come and try our wide selection of appetizers today at India Bistro Ballard. We look forward to seeing you!